My Wolff-Parkinson-White Moment
Rushed to hospital with heart palpitations.
Given an electric shock to regain normal rhythm.
Diagnosed with an extra electrical pathway in my heart.
Keyhole heart surgery to remove the extra pathway.
---
Palpitations ~ Ventricular Tachycardia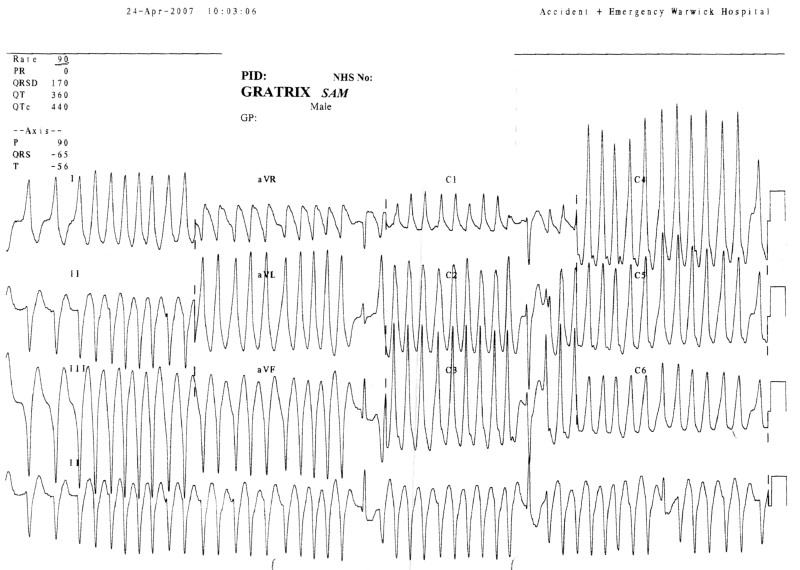 I was in ventricular tachycardia for two hours. I managed over 300bpm.
A 150 Joule defibrillation shock was necessary to stop the arrhythmia.
---
Extra Electrical Pathway ~ Wolff-Parkinson-White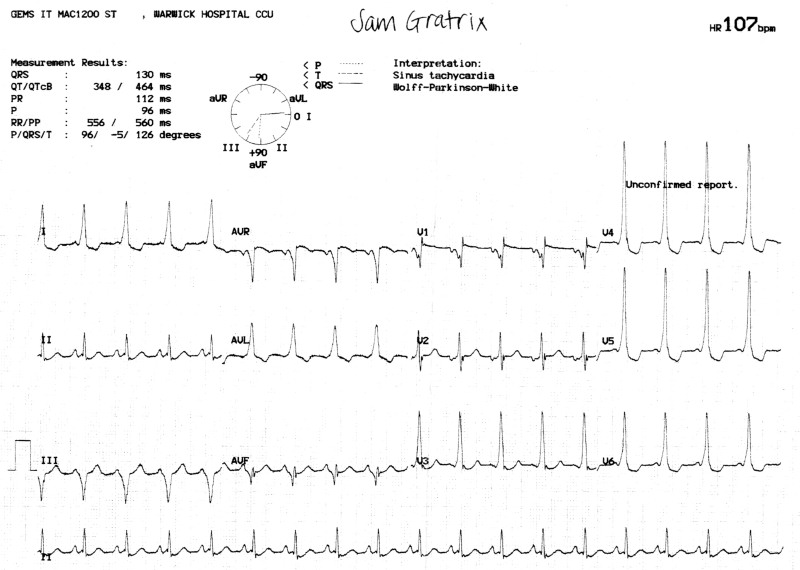 The above electrocardiogram shows that I have Wolff-Parkinson-White syndrome.
---
Keyhole Heart Surgery ~ Catheter Ablation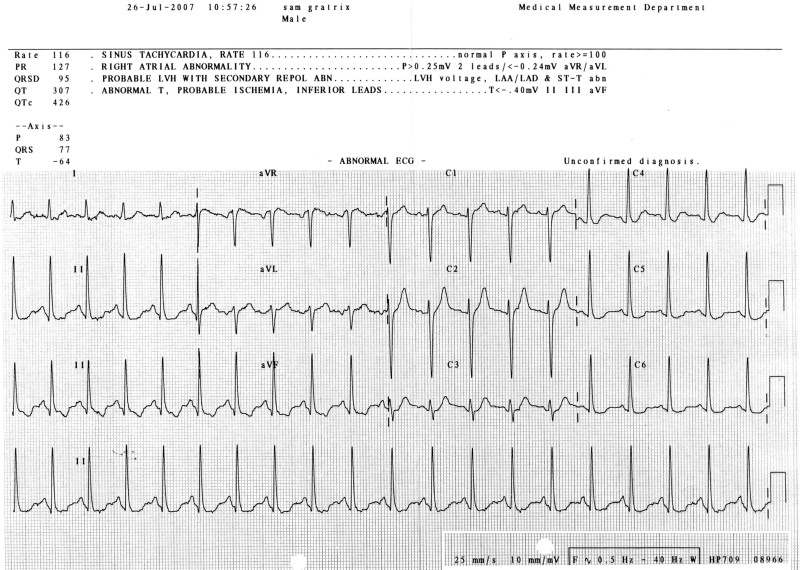 A week later I had a catheter ablation at the QE in Birmingham.

It went well and now I don't have the extra pathway.

---
I would like to thank my wife Laura, my work colleagues and first aiders, Warwickshire ambulance and paramedics, the A&E and CCU teams at Warwick Hospital, and the Cardiology team at Birmingham Queen Elizabeth Hospital. Without the help of these amazing people I might not be alive today.
CRY - A charity to raise awareness of Cardiac Risk in the Young